I have a problem. I cannot resist books about books or writers. Literary literary fiction always catches my eye, and Juliet Lapidos's debut novel, Talent was no exception. Unfortunately, this book fell short of my expectations (which honestly weren't that high to begin with).
(All reviews are spoiler-free unless otherwise noted.)
Synopsis
(From Goodreads) Anna Brisker is a 29-year-old graduate student in English at Collegiate University who can't seem to finish her dissertation. Her project: an intellectual history of inspiration. Her take: that the way writers and artists describe the moment of inspiration – that it strikes indiscriminately, that it's handed down from on high and entirely out of their control – is really just self-serving bullshit designed to elevate the artist above the rest of us. To Anna, whose academic prowess has never before been in question, inspiration is just another name for good old fashioned work. Plain and simple. And yet, for the first time, Anna has found herself utterly and truly uninspired. Rather than work on her thesis, she spends her days eating strawberry Pop-Tarts and wandering the streets of New Harbor in a state of perpetual procrastination.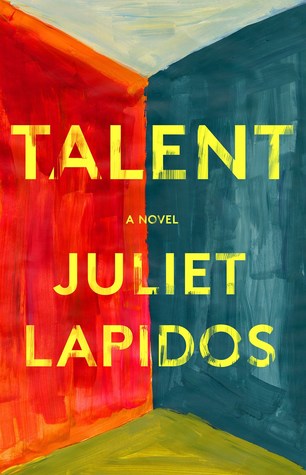 It's amidst this unnerving stasis that Anna meets and strikes up a tenuous friendship with Helen Langley, a strangely compelling, free-spirited woman with a penchant for rare book forgery, who just so happens to be the niece of the legendary short story writer Frederick Langley. Freddy quickly penned three wildly successful collections as a young man in the 1960s, then published exactly nothing for the rest of his wayward, hermetic life. A possibly fatal case of writer's block, or so say the critics; as Helen confides to Anna, Freddy actually kept secret notebooks in the last years of his life that are now under lock and key at Collegiate's Elston Library, viewable at Helen's sole discretion. Inspired, uninspired, potentially reinspired-a perfect case study for Anna's dissertation, and one she simply cannot pass up. But as her initial fascination with Freddy Langley and his notebooks blooms into zealous obsession, Anna finds herself falling irrevocably into the criminal machinations of his sole living heir.
Review
I don't think it's a surprise that I'm a huge English nerd. I also have a masters degree in the subject, so I was definitely intrigued by the synopsis of Talent. I can't exactly identify with a dissertation being that difficult to write (my thesis was a lot different). To be fair, I honestly don't think Anna's experience is close to typical. I mean, I'm guessing most grad students don't randomly run into the niece of a writer they admire who then becomes the subject of their dissertation.
I might have been able to suspend my disbelief over the plot, but what really prevented me from enjoying this book was the writing. I went into this book knowing nothing about Juliet Lapidos, but within just a few pages, I could tell she had probably had an MFA. (I wasn't able to find definitive evidence online that it's specifically an MFA, but she does have a master's in English.) Now, there's nothing bad about improving yourself with an advanced degree. But I've noticed that, often, MFAs tend to give writing a pretentious tone that I am not a fan of. Talent definitely suffered from "MFA syndrome". This writing style is not something I personally enjoy reading, and I found it distracting. There is something to be said about simple writing that doesn't try too hard, and, unfortunately, I think this story could have benefited more from that approach. However, I genuinely think this isn't something that will bother most readers, so if the plot sounds interesting and you're not sensitive to writing styles, you might enjoy this book.
While Talent definitely falls into the literary fiction camp, I did get some fairly strong You vibes. The first chapter reminded me quite a bit of Caroline Kepnes's novel, and I wasn't quite sure where this novel was going. Needless to say, it wasn't quite as creepy. But I did enjoy the mystery. I thought it added another level to the story that made it a bit more fun to read.
Rating
★★☆☆☆ – Overall, this was not a favorite. I wasn't a fan of the writing at all, which really prevented me from enjoying the story. It wasn't terrible. It just wasn't for me.
Talent will be available in bookstores January 22. You can preorder a copy on Amazon now.
To get the audiobook for free, use this link to sign up for a free trial of Audible and choose Talent as one of your two free books.
This book was provided to me by NetGalley and the publisher. All opinions are my own.
*This post contains affiliate links, which means I may get a small commission for purchases made through this post.*